The Buddha Bar is a bar, restaurant and hotel franchise created by restaurateur Raymond Vişan and DJ and interior designer Claude Challe, with its original location having opened in Paris, France in 1996. The Buddha Bar "soon became a reference among foreign yuppies and wealthy tourists visiting the city",and "has spawned numerous imitators",becoming popular in part because of the DJ's choice of eclectic, avant-garde music. It became known internationally for issuing popular compilations of lounge, chill out music and world music, also under the Buddha Bar brand. Released by George V Records. Locations have since been opened in a number of other countries, although not without controversy arising from the theme
A night at Buddha Bar wasn't what we had planned but we had to have some food. The problem was that the time just had past 01:00 in the morning and where could we have dinner at this hour, off course Buddha Bar. Our hotel wasn't far from it in central Moscow and getting there didn't take more than 5 minutes. We got there, sat down and had a nice starter of spicy soup and then a main of fried rice with prawns. It got a bit chili up on the rooftop so we went downstairs right in the arms of drunk oligarchs.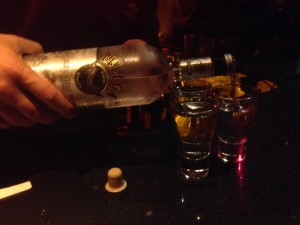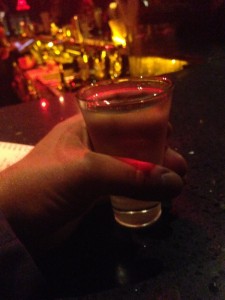 The oligarchs we are talking about where 3 guys, one pretty wasted and 2 that were watching him, he asked us where we were from, we replied "Norway". I know Norway he said, and he mumbled about having been there while doing deep sea fishing and all that. And then he wanted to give us a drink to chat some more. I've seen some drinks before but the shot glass he came up with was the biggest so far anywhere I've been. The glass was almost as a glass of milk, but poring Beluga vodka in it instead. Beluga vodka is the name for one of the hippest vodkas in Russia now days. We gave it a try remembering who he was and what could happen if we didn't sip down the whole shot. Seeing the guards of the restaurant and that they didn't want to interfere gave me an idea that these guys wasn't just anybody. We managed the shot but then he wanted another round with us I just thought, what now? But we made that one to, and the evening is history.
For more info check out: